About Me
My name is Kameron and I'm going to teach you how to fill your closet with all of your favorite things. I never set out to be a fasionista or influencer or anything like that. I just enjoyed accessorizing and looking my best. Before I was married I was on a very TIGHT budget. Bargain shopping became somewhat of a sport to me. "Put together an on trend outfit with this much money", was my life. After getting married and growing up and earning more money in life you start to realize you can afford some nicer things. But why pay full price? This blog is going to teach you how to accomplish the look you want at a price that feels comfortable to you.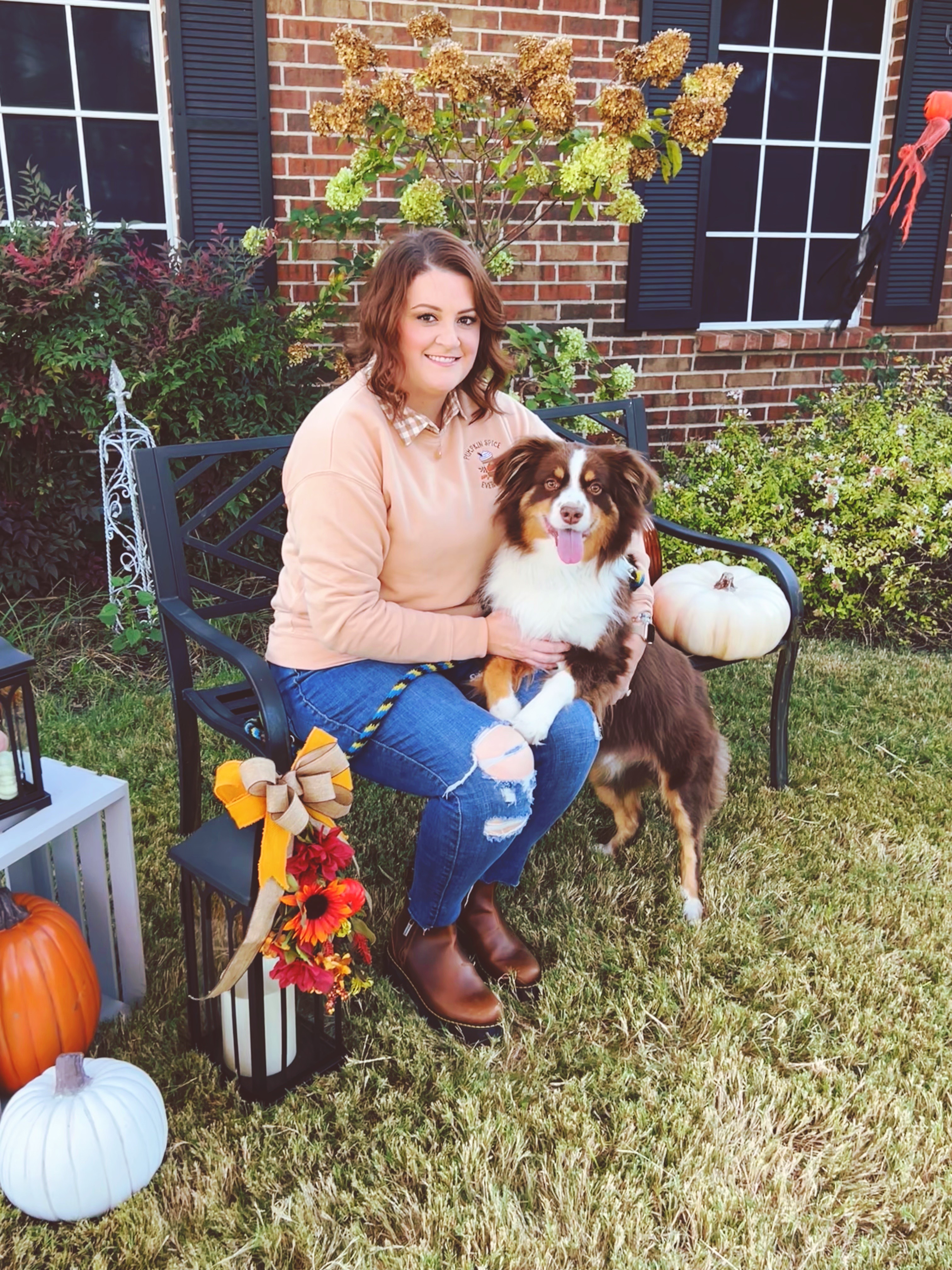 A Few of My Favorite Trends
Example of some of the things I'm really into right now include...
| | Right Now | All Time |
| --- | --- | --- |
| Bags | Gucci Marmont Matelasse | Louis Vuitton Neverfull GM |
| Shoes | Tieks Ballet Flats | Birkenstock Sandals |
| Jeans | Madewell Button Fly | Old Navy Rockstar Skinny Jeans |
| Outerwear | Caslon Utility Jacket | J. Crew Puffer Vest |
| Dresses | Eliza J | Lilly Pulitzer |
5 Favorite Clothing Brands, Ranked
Nordstrom
J. Crew
Old Navy
Lilly Pulitzer
Halogen
Top Trends for Fall
Chunky Boots
Leather Leggings
Bootcut Jeans
Sweater Vests
Velvet
Where to Start
It can be very overwhelming when first starting out. Where do I go? What do I buy? How can I put together an outfit buying things here and there? The internet is really your best friend in researching the answers to all of your questions. I get so much inspiration from people that I follow on social media. You can see how they style things and what's trending. Once you get an idea of what's trendy and what you like you'll have a good place to start in your shopping endeavors.
My Top Shopping Tips
Buy in the off season. There are absoulutely times where you need something now or for an event. But some of the best deals are found in the off season. For example, buy sweaters in the summer, or bathing suits in the winter. The off season is when stores usually clearance out things from last season and it's a great time to stock up on the basics for a fraction of the price.
Comfort over everything. One of my top rules is, if it's not comfortable do not buy it. I learned the hard way that if I don't feel comfortable in something, it will sit in my closet untouched. Making sure I'm comfortable is a top priority when shopping.
Build an outfit around one specific piece. You might sometimes find one piece on a huge mark down and have no idea what do with it. If you love it, buy it. Once you have the item it's very easy to style it once you get home.
Shop the sales! Staying up to date on current sales and promotions is a great way to save some cash. Sign up for emails from your favorite shops or follow some bargain hunters on social media. Influencers typically post when stores are having sales, so it's good to keep a favorites list or things in your online shopping cart so when the sale starts you can quickly checkout with your sale items.
Buy used. Thifting is a fabulous way to lower your spending when shopping. You can grab those coveted designer pieces for a fraction of the original price (and save the environment a little while doing so). It's also a cheaper way to make sure your closet stats trendy.
Sell your old items. One's man trash is another man's treasure. Just because you aren't feeling it anymore, doesn't mean someone else doesn't want your style. Reselling your clothes puts money right back into your pocket. I usually sell things on Mercari, but Poshmark is another great resell site.
If you ever have a question or need some guidance, hit me up on social media. I would love to chat with you about all things shopping!